Taking care of the nature: the Impegnati nel Verde certificate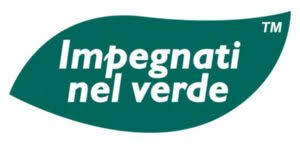 It is one of the most important projects created by the Italian Golf Federation. Its aim is to raise the awareness of clubs and players on eco-friendly golf, develop local resources and reduce waste. In 2000 the Golf Club Le Fronde obtained the "Impegnati nel Verde" (Involved in the nature) certificate aimed at obtaining the GEO Certificate, obtained in 2014.
From 2014 il Golf Club Le Fronde has been confirming its GEO Cetificate (October 2014 and April 2020). Thanks to the stable quality of the golf course care and to the respect for the environment, Golf Club Le Fronde confirmed both the GEO certificate and the "Impegnati nel verde" Certificate
Golf Club Le Fronde obtains as 1st course in Piemonte and 6th course in Italy the
GEO Certificate
GEO represents one of the most important and prestigious environmental certifications that a golf course can obtain.
Recognized at European level thanks to standard parameters and criteria to evaluate landscape and ecosystem, water, energy, products and supplier network, environmental quality and local community.
The contribution of the director Mr. Gaetano Nicastro and the superintendent Mr. Mauro Lenta was essential and brought to the club a constant quality in the maintenance standard of the golf course with particular attention to the environment.