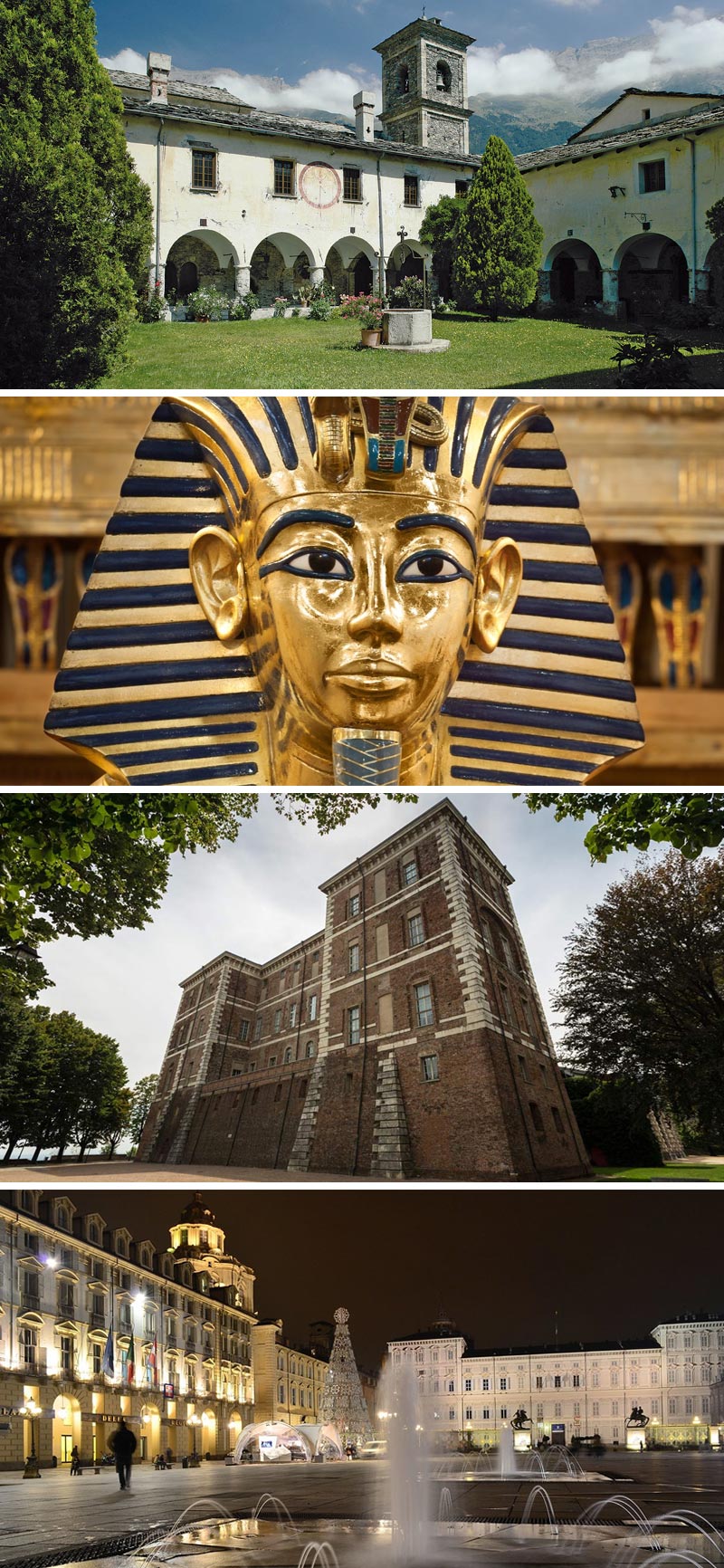 Welcome to the section for those who prefer to pair golf love with the natural beauties and the cultural interests our territory can offer. An exclusive experience based on sport, art, history and food.
Not far from our Club, in the middle of the Val di Susa, for those wishing to combine the wonders of nature with relaxation and sport, you can admire the beauty of the landscape offered by the two moranic lakes of Avigliana. Separated by the narrow isthmus of the natural park, the two lakes offer the interesting naturalistic experience of a lakeside eco-system, with its very rich birdlife and hilly landscapes covered with hornbeam, chestnuts and English oaks. In the summer period for those who would like to relax on the shores of the lakes and do sports, water skiing, motor boating, sailing, fishing, horseback riding and tennis are just some of the activities offered.
In Val di Susa the natural beauty perfectly matches with the cultural one. In the valley you could finsìd the famous Via Francigena, crossing point of merchants, armies, nobles and pilgrims who wanted to reach Rome, the center of the Christianity, or the important religious destination Santiago de Compostela. This never ending exchange of languages and religion has contributed to develop a strong European cultural activity in the Valle di Susa, where many important and famous monasteries are located: Abazia di Novalesa, Sacra di San Michele and Abazia di Sant'Antonio Ranverso, the famous Castello di Rivoli, Savoy residence located on the top of the hill facing Turin, nowadays housing the Contemporary Art Museum. The city, Turin, is not far and offers its tourists and inhabitants many cultural locations and activities in its Museo Egizio, Museo dell'Auto, Museo Nazionale del Cinema, Galleria dell'Arte Moderna and Museo di Arte Orientale, as well as its monuments such as Palazzo Reale, Palazzo Madama, Mole Antonelliana, symbols of a glorious past which made the city the first capital of Italy. Strolling in its streets, it is possible to enjoy Turin's arcades with shops and restaurants, with one of the best gastronomic offer in Italy.
For other information about itineraries and places to visit, please visit the following websites
Video section of Val di Susa
Hotels affiliated with the Club